Never had we tried to make a market prediction in such dire situations. I remembered earlier in the year, we had predicted the virus will be swiftly brought under control; at the same time anticipated slowdown will not hit the prices of popular models, mainly because of the penned-up demands and the "revenge" buying after the easing from the lockdown. But our optimism that the situation will be under control and life will be back to normal, seem like a distant utopia now:
The New Norm
It is inevitable now that the Covid became biggest factor affecting the world's economy today. It will have a lasting damage to the economy in the next 2-3years at least. Not only it permanently change the way we work and live, it is changes the way we spend. While we anticipated a mass exodus in the tourism, retail, F&B; there are also another mirrored problem:
– We can no longer spend money on overseas vacations. Suddenly there is unused recreational Budget for those people who's fortunate to be spared from the onslaught. These are the possibilities these people who may decide to use the surplus fund for watch purchase (or investment).
– Because of working from home and social distancing. We also have to redefine the way we dress. Do we still wear a watch in our zoom meetings? Zoom actually give us a rare chance to put on our beloved watch. So it is unsurprising that participants actually spotted wearing a watch despite of no necessity to do so.
– Watches as investment, somehow this notion seem to be gaining popularity as a result of inflated shares and bond prices. While most investors are still struggling to under the unearthly shares prices around, despite of the damages pandemic had inflected on the economies, share market valuation is seemly out of reality. But we must understand the limitless of money pumped in have to go somewhere and that where the problem is… the rich get richer: the redistribution of liquidity is never uniform, struggling business may have gotten handouts but in reality these cash injections may only temporary save some of the jobs, but the bulk of injection goes to the unlimited share and bonds purchase Fed Reserve promised. Hence, we do anticipated the spill over from the financial markets, and fresh funds will be trickle into watch market as well. Especially during a time where hash reality make the share market look increasingly over priced, while the notion of watch investment/speculation is gaining traction.
– Polarization of prices: So we have this possible situation of people selling watches to keep their business alive, while raging hot monies looking for assets to invest. We feel their will be further divergence of watch prices, "blue chip" watches price goes up, while prices for less attractive watches remain depressed. Already we are seeing signs and traces of this happening, in auctions and on the used watch markets, from Speculative models such as hulk, ceramic Daytona to investment grade Vintage Rolex, Pateks, independent FP Journe etc. Prices are surging, while the rest of watches lagged further and further behind.
What might happen?
As humanity struggles and learns to coexist with the virus, we have to clearly understand how the pandemic going change our life. Socialization, meetups, functions, parties become a less common, hence a reduce wrist time for all watch collectors. Downsizing a collection is an unlikely option; it is possible that emphasis on collection will be more skewed towards investment rather than personal enjoyment. Wrist watch can a be subtle and discreet wealth, easy to hide from the public, they're also easy to transport. So much value can be condensed into such a small object. So this love affair with wrist watch is set to continue, except that market now are more selective. Getting the best watches for collection is paramount for the well-heeled collectors. At the same time owners of the best watches are now getting more reluctant to part with their treasures, that's when the investors/collectors have to settle for the next best. High prices have to be paid for current production models as collectors with money goes in search of iconic watches, but have to settled for what's available. The travel restrictions are greatly reduced the movement of watches across the borders. International travel grinds to halt and travelers no longer able to purchase watches from overseas AD, hence all AD will have to rely on local shoppers or the grey dealers again.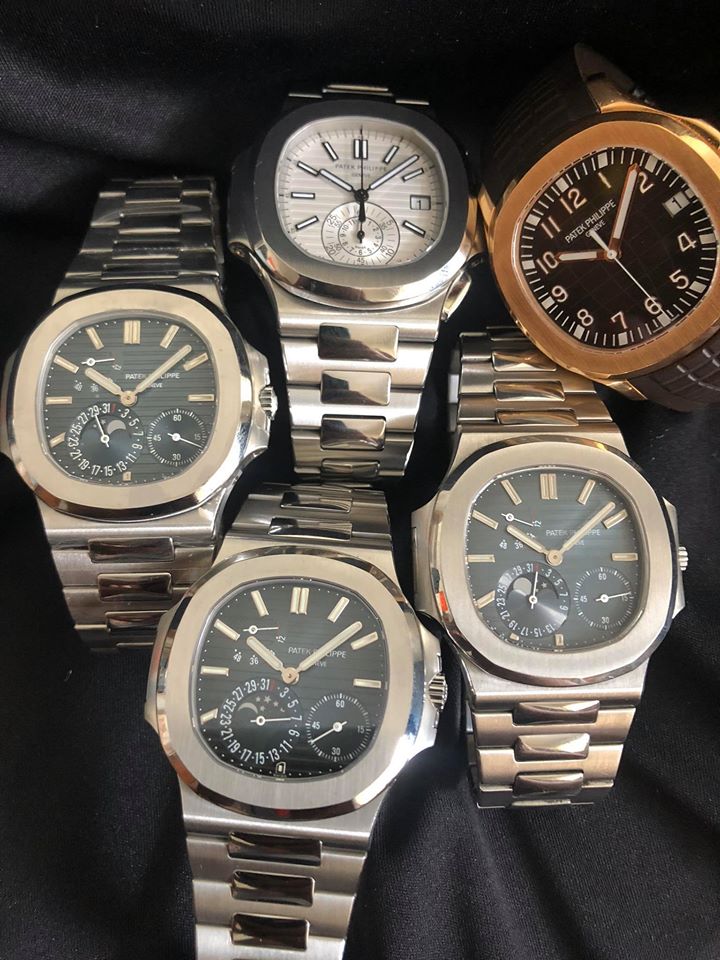 Quick take on the Brands that we watching:
Rolex: We are looking to the possible release of Explorer 2 50th Anniversary in the next summer. Interest in 16570 are increasing and the 42mm 216570 despite the likely hood of discon, still remain pretty lukewarm. Rolex will be release news of new models of 2020 in early September, hence the much anticipated the discontinued of Submariner Date models might be finally confirmed (hopefully).However, we did observed the market already price in the discontinued of 116610LN and 116610LV, we might suggest 116619LB "Smurf" or 116618LB might be another 2 alternatives for investors.
Patek Phillipe: the discontinuation of Nautilus 5711/1A white in spring is a notable development, interesting though as we feel that white dial is slowly but surely getting the collectors' attention. So might be worthwhile to keep and eye on the Nautilus polar "trio" of 5711/1A, 5726/1A and 5980/1A and see how the market for white dials develops. On the new release, seem like Patek Phillipe is choosing to releasing the 2020 models collection by collection. The limited edition 6007A is shocking and that's absolutely the most underwhelming Patek release of the decade. It is straight away entered our Patek Phillipe hall of shame, alongside the much disappointing Patek Pilot watch collection (although many collectors will strongly disagreed on both). While we still yet to recovered from the shock of 6007A, Patek launched the new models for Grande Complications, including the 5270J, that helps restore some of our lost faith in the brand.
What we ought to do?
Despite of the strong demand for popular watches now, but we do expect 2021 to be challenging as the Covid crisis prolonged. It will surely affect consumer sentiment as recession sets in.
We were preaching on having to maintain a stronger cash position since the latter half of 2019. We will continue to reduce the holding of physical watch. At the same time we are on the look out for good value investments. Contemporary Patek Phillipe watches seem unvalued against the sports watches. They by and large overlooked and there are certainly gems waiting to be uncovered.
While we do not see an imminent fall in prices of Rolex & Patek Phillipe sports watches, but we feel they are fully priced and upside will be limited. Although there maybe some exceptions, as news of discontinued of certain sports Rolex will weight in on the prices.
For investment over a longer term horizon, we should our focus on the contemporary and vintage Patek Phillipe. Patek Philippe some how are finding it hard to keep up with its own legacy. Their modern design somehow didn't produce the charm and magic that they had in the past, we do hope that the interest for older Patek pick up from here.
Les Precision update: For the near term we ourselves bought in 116619LBs on the possibility of discon. There is a higher chance of white gold being entirely discontinued from the submariner family. At the same time reducing our holding of GMT2 116710LN and SD4K 116600 and other SS Rolex sports. All this are done while maintaining about the same about cash position as we having from last half a year ago.